Gift
Vouchers
The Perfect Gift!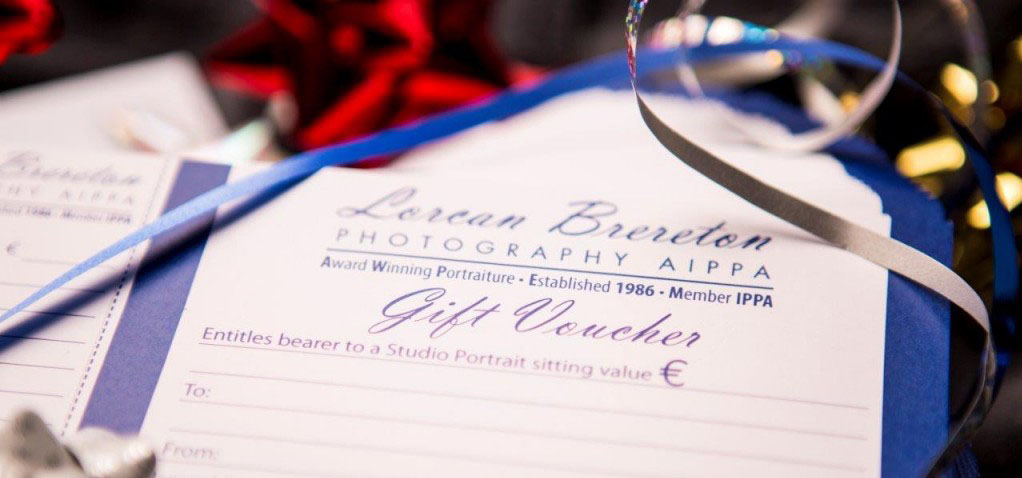 Our Studio Portrait Gift Vouchers make the ideal lifetime gift for a Christening, Birthday, Communion, Confirmation, Anniversary or other special occasion.
HOW TO ORDER
A Gift Voucher can be made for any amount to suit your pocket from €100. Simply select any of the options below and pay by credit card on line, or you're welcome to phone us directly.
Alternatively, you can purchase your voucher from our studio in person and view the lovely portrait products on display. Give us a quick call on 01 2893520 to arrange a time that suits you.
VOUCHER FLEXIBILITY
Your purchased Voucher does not have an expiry date and our service is totally customer-friendly. The voucher recipient is free to alter their selection within the voucher amount or even add to it, if they wish.
THE VOUCHER EXPERIENCE
The voucher recipient will experience three enjoyable stages from your gift voucher:
Firstly the sitting, which in itself is a fun time for all ages
Secondly the viewing appointment to select and order their favourite images on our 75" 4K interactive viewing screen
Thirdly, the joy of collecting their completed Professional Portrait piece to treasure forever
All purchased vouchers are serial numbered, so if lost, we can identify the recipient and honour their full voucher value.
Check out the options below to get an idea of what the voucher recipient can avail of using your gift.